September has already begun, and with it the return to work and school. After the summer holidays, in which we enjoy cool and carefree looks, we find it difficult to think about what we will wear for the return to the office or the return to routine in general. September is a complicated month when it comes to dressing, because although it is still hot in many places and it seems difficult to imagine us wearing autumn looks or clothes, the variation of temperatures between midday and early morning is increasing, it is also possible that cool days with rain may come.
A good idea to face the day with temperature variations, is to opt for shirts, blazers or knitted jackets, because you can easily put them on and take them off depending on the weather.
Here are some ideas for outfits to wear this September, some lighter and some warmer. I hope you like them and I hope they inspire you.
Denim shirt, White T-shirt, Floral print midi Skirt, Sneakers, Raffia Tote Bag, Earrings
Khaki Dungarees, Ivory Blouse, White Sneakers, Camel Tote bag, Gold Earrings, Gold Armband
Striped cardigan, Jeans, white chuck Sneakers, black Shoulder bag, gold Earrings, Sunglasses
White Shirt-Dress, Brown ankle boots, Brown shoulder bag, Brown Belt,  Gold Earrings, Sunglasses
White T-shirt, black Blazer, beige Pants, white chuck Sneakers, Tote bag, gold Armband, gold Earrings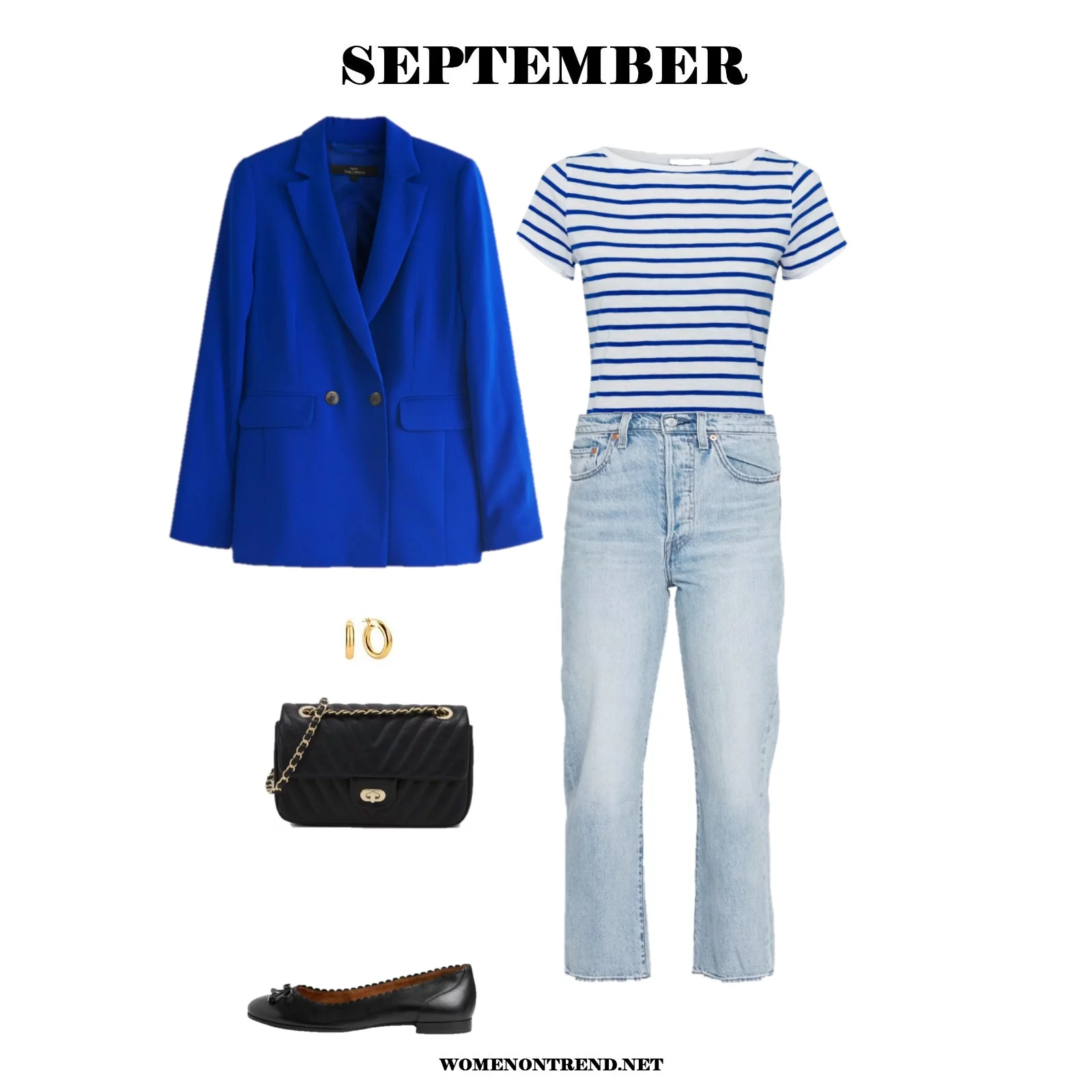 Blue Blazer, Blue striped T-Shirt, Jeans, Black Ballerinas, Shoulder Bag, Earrings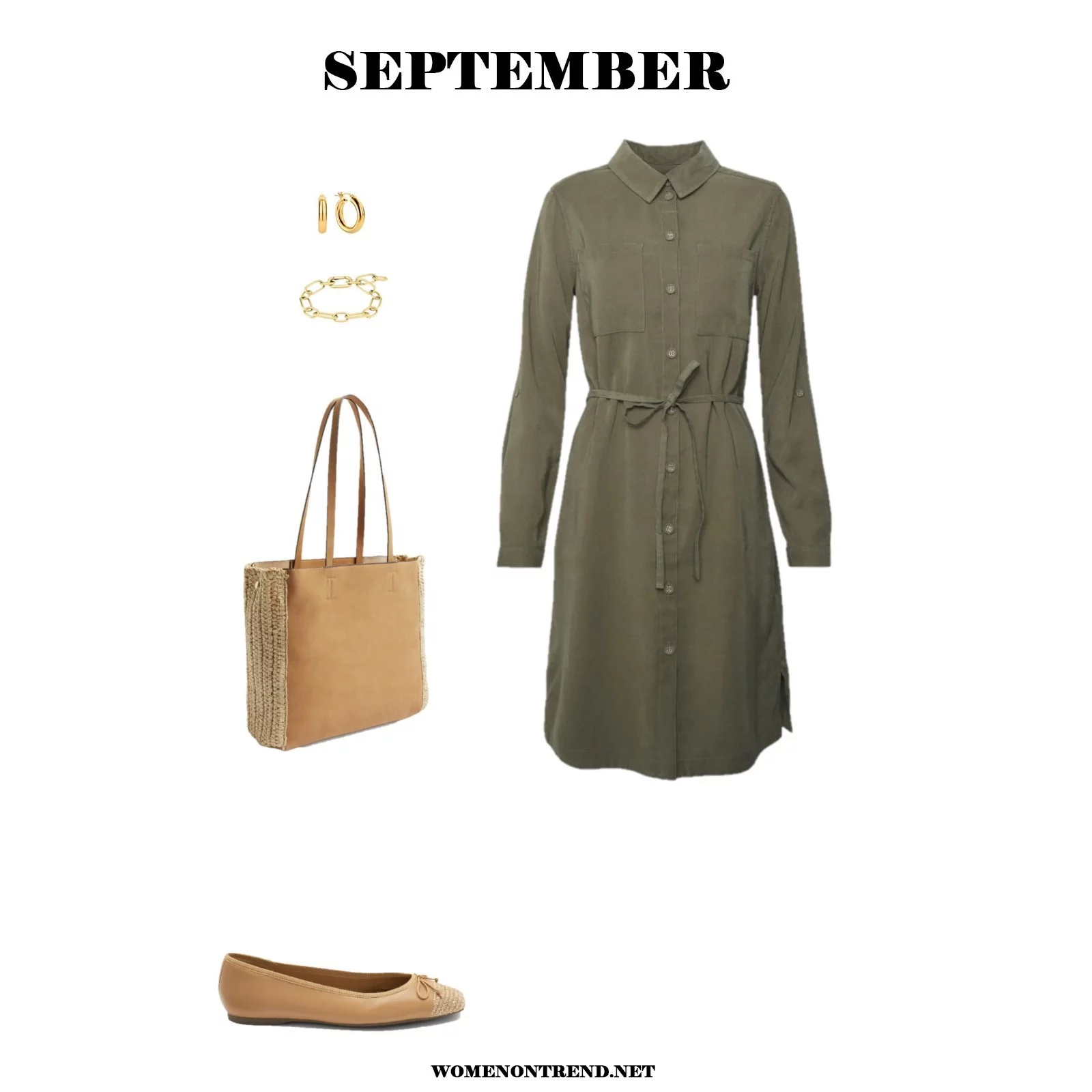 Khaki green Dress, Camel Ballerinas, Camel tote bag, Gold Earrings, Gold Armband
Camel blazer, White t-shirt, Jeans, Loafers, Black shoulder bag, Sunglasses, Earrings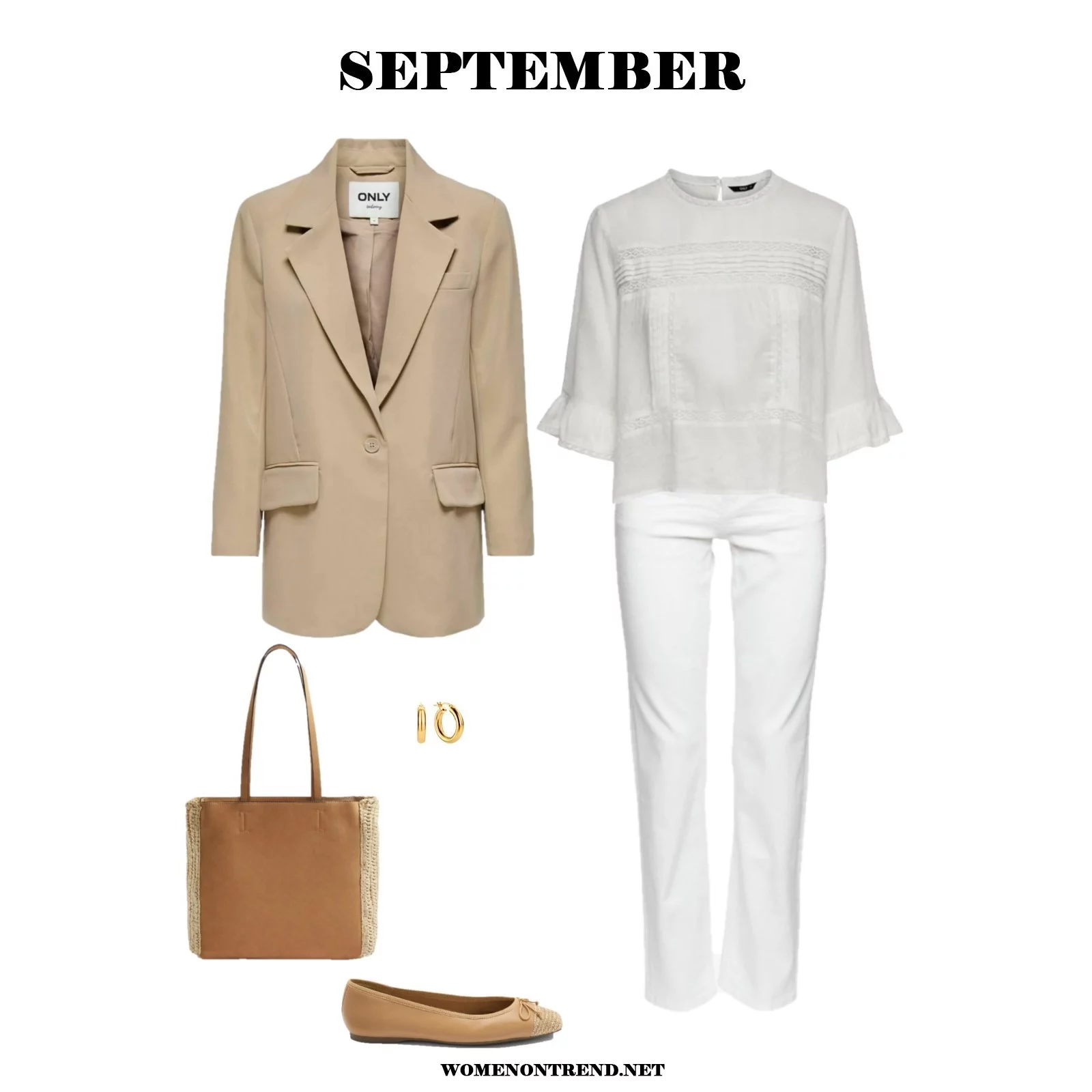 Camel Blazer, White Blouse, White Jeans, Camel Ballerinas, Camel Tote Bag
Printed Dress, Gold Ballerinas, Raffia Tote bag, Gold Earrings, Sunglasses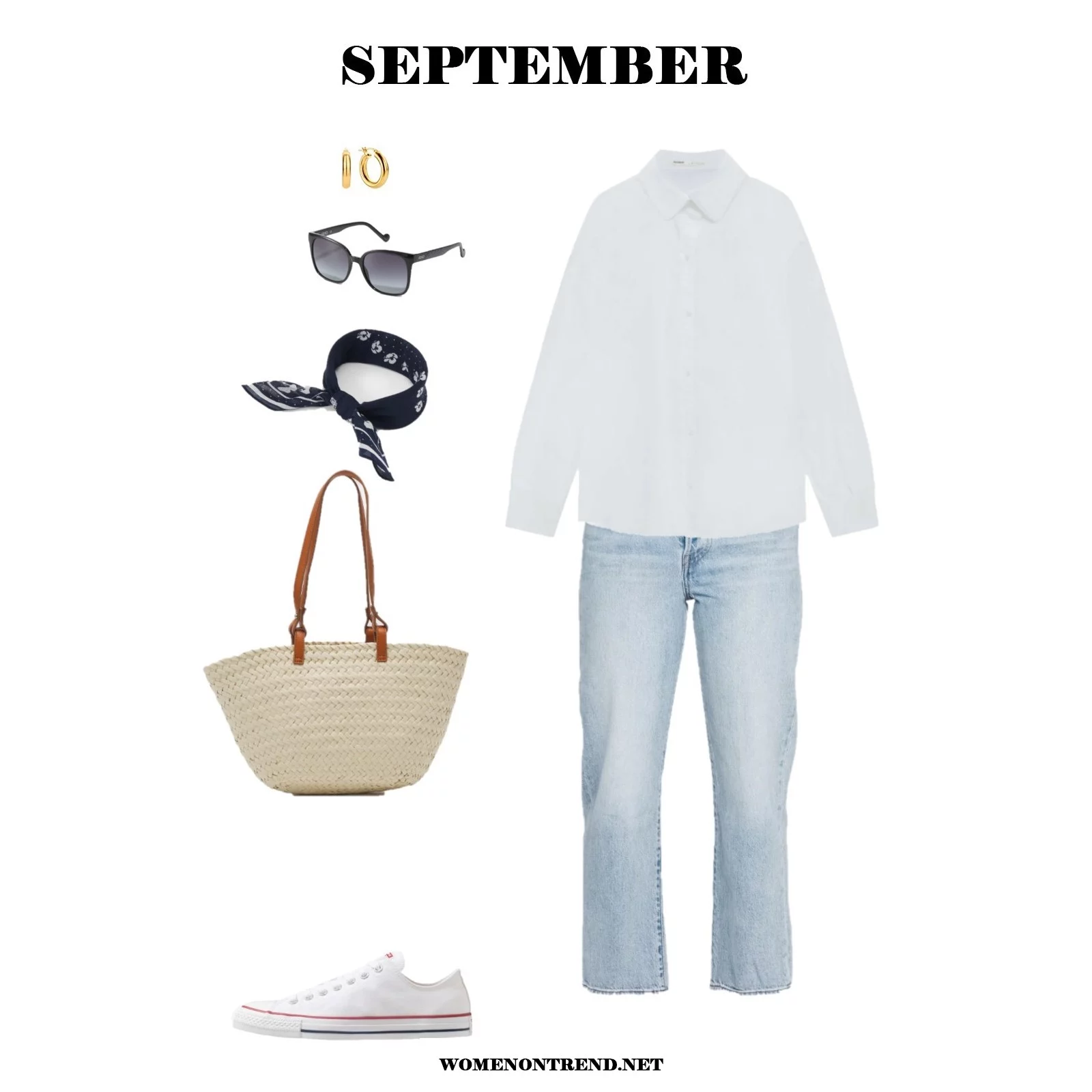 White Shirt, Jeans, White Sneakers, Raffia Tote bag, Bandana, Earrings, Sunglasses
White t-shirt, Blue Blazer, Blue Pants, Gold Ballerinas, Gold Crossbody-Bag, Earrings
Ivory Cardigan, Jeans, White chuck Sneakers, Camel Tote Bag, Gold Earrings, Gold Armband
Printed Dress, White Chuck Sneakers, Raffia Tote Bag, Gold Earrings
Navy striped Pullover, Navy Chino-Pants, White Sneakers, Raffia Bag, Sunglasses, Earrings
Leather Jacke, White T-shirt, Black Silk Skirt, Black Booties, Black Crossbody-Bag, Gold Earrings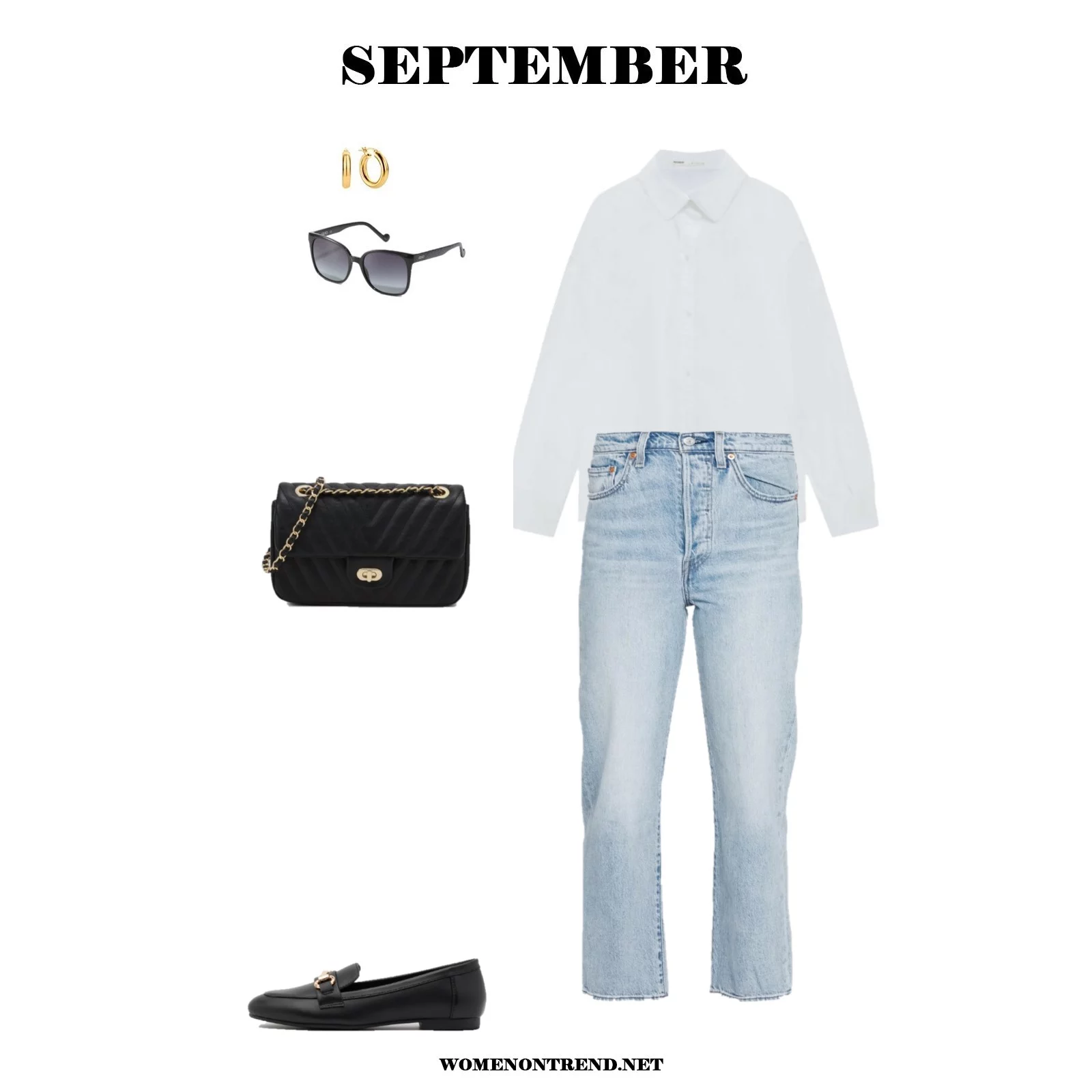 White Shirt, Jeans, Black Loafers, Black Shoulder-Bag, Sunglasses, Gold Earrings
Black Cardigan, Black Pants, Bicolor Ballerinas, Tote Bag, Gold Earrings, Black Sunglasses
Black Blazer, Striped T-shirt, Jeans, Black Ballerinas, Black Shoulder-Bag, Earrings
Printed dress, Brown ankle boots, Brown shoulder bag, Sunglasses, Earrings
Ivory blouse, Jeans, White chuck Sneakers, Camel Tote bag, Gold Earrings, Gold Armband
Black cardigan, White Jeans, Black Sneakers, White Crossobody-bag, Gold Earrings, Sunglasses
Trenchcoat, White Bluse, Jeans, Bicolor Ballerinas, Tote bag, Gold Earrings
Brown Shirt-Dress, White and Brown Crossbody-Bag, White Chuck Sneakers, Gold Earrings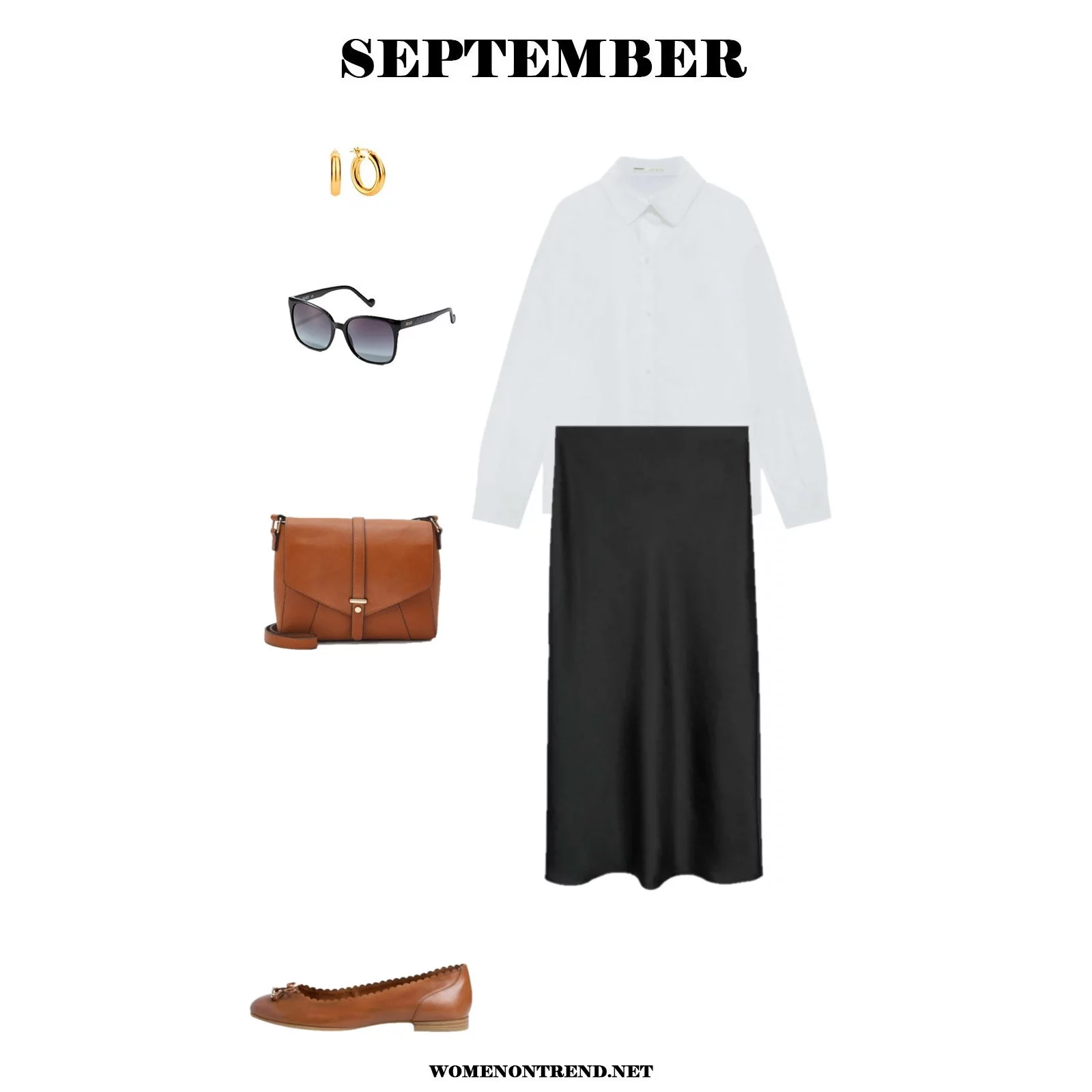 White Shirt, Black Silk Skirt, Brown Ballerinas, Brown Crossbody-bag, Gold Earrings, Sunglasses
Black Blazer, Black Top, Jeans, Lofers, Black Shoulder-Bag, Gold Earrings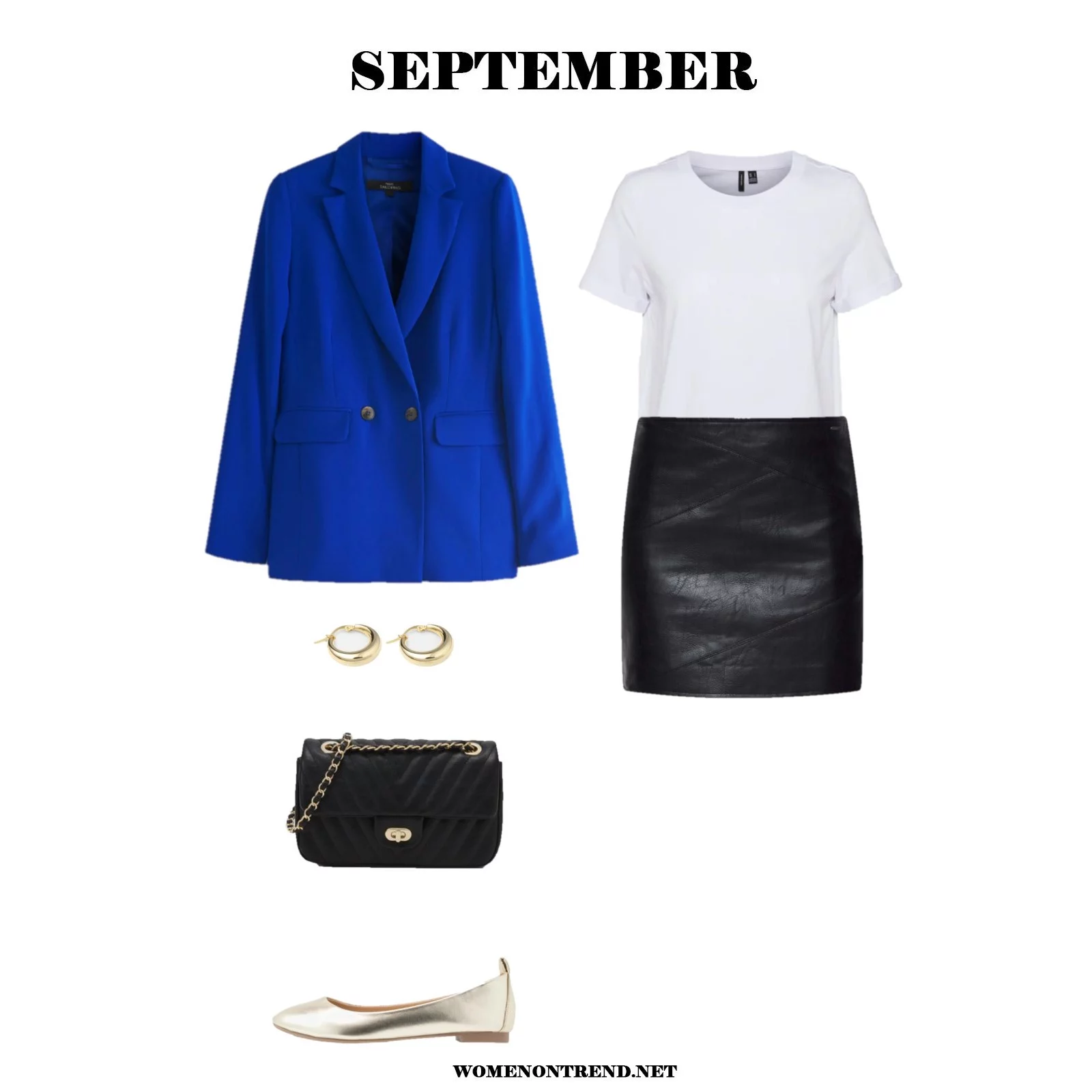 Blue Blazer, White T-shirt, Leather Skirt, Gold Ballerinas, Black Shoulder-Bag, Earrings